Duck & Goose Hunting Articles, Hunting Tips and Waterfowl Recipes
We are very pleased to have the opportunity to share with you some our hunting articles, waterfowl recipes and our hunting tips & tricks. We have had the privilege to have written and published many of our articles on some of the internets finest waterfowl forums, blogs and article websites.
We hope that you find these Missouri hunting observations, goose hunting tips and waterfowl recipes as enjoyable as we have found them pleasurable to compose. If you have a favorite duck and goose recipe or a special waterfowl hunting tip you would wish to share, please feel free to submit it to us for review and possible addition to our pages.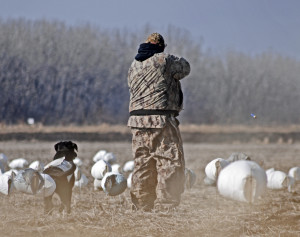 Remember the first time you surprisingly heard gunfire? In all likelihood, it startled you. Now imagine being a dog that cannot really understand the thought you are trying to convey and then all of a sudden hearing a very loud bang in his very sensitive ears. Probably not a very pleasant experience, right? This is why you need to introduce your waterfowl hunting dog to gunfire very slowly and carefully.
What to Avoid… Continue reading →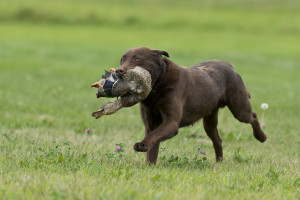 There are lots of ways to take goose hunting in Missouri to the next level, but adding a good hunting dog to your routine is definitely one to consider sooner rather than later. It's important to realize that a given hunting dog is really only going to be as good as his training though. Let's take a closer look at some tips to remember when preparing your dog for his future as a… Continue reading →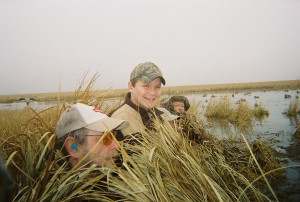 Every year, we see more and more hunters flocking to Missouri to go waterfowl hunting. So, what is the big draw in Missouri? Why are so many hunters arriving in the fall and hunting right through the spring? The fact is Missouri is flat out one of the best locations for hunting, especially if you are interested in snow geese. Hundreds of thousands of birds fly through the beltway and every one of… Continue reading →