Duck & Goose Hunting Articles, Hunting Tips and Waterfowl Recipes
We are very pleased to have the opportunity to share with you some our hunting articles, waterfowl recipes and our hunting tips & tricks. We have had the privilege to have written and published many of our articles on some of the internets finest waterfowl forums, blogs and article websites.
We hope that you find these Missouri hunting observations, goose hunting tips and waterfowl recipes as enjoyable as we have found them pleasurable to compose. If you have a favorite duck and goose recipe or a special waterfowl hunting tip you would wish to share, please feel free to submit it to us for review and possible addition to our pages.

---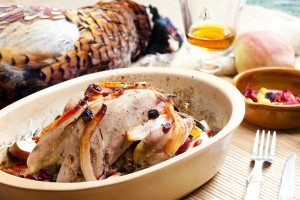 After a successful day out hunting you and your friends got lucky and a bagged a few birds while out pheasant hunting.  Pheasant breasts are light in color with a mild flavor similar to chicken but with a slight gamy taste and the meat cooks well in the oven, on the stove top, on the grill or even in a slow cooker.   Wild Pheasants just like wild turkey have quite a bit of sinew in their legs unlike pen raised birds due in part to the abundance of activity required to forage for food and to elude prey.  For this reason, I prefer to cook the breast only but many swear the legs are the best part.
After breasting out your pheasants place them in a brine mixture of water and kosher salt in covered bowl and refrigerate overnight.  If you wish, you can replace some of the water after a few hours with a fruit juice this will give the meat a sweeter flavor.   Most any flavorful juice will work like Orange juice or Apple juice or cider work very good for this.  After brining lightly rinse the breasts in cold water to remove excess brine and pat dry.
Place your meat in a slow cooker and cover the bottom with your seasoning mix, cover and cook on low throughout the day for a tender meal at dinner time. Cook until the internal tempter of the meat is 165 degrees or higher, check with a meat thermometer at the thickest point of the meat.
Items You'll Need
 Bowl with lid
Measuring cups
 Spoon
 Kosher salt
 Cinnamon
 ground cloves
(optional) frozen orange juice concentrate
 (optional) Apple cider or juice
 Butter (optional)
 Basting brush
 Slow cooker
 Meat thermometer
Seasoning Mix
  1/2 cup water
 1/4 tsp. cinnamon
 1/4 tsp. ground cloves
 (optional) 1 can frozen orange juice concentrate
 or  1 can frozen Apple juice or cider
After removing from cooker allow the meat to rest before serving.   Serve with wild rice and vegetables and savor the game you had gotten while out hunting pheasants with your friends.