Duck & Goose Hunting Articles, Hunting Tips and Waterfowl Recipes
We are very pleased to have the opportunity to share with you some our hunting articles, waterfowl recipes and our hunting tips & tricks. We have had the privilege to have written and published many of our articles on some of the internets finest waterfowl forums, blogs and article websites.
We hope that you find these Missouri hunting observations, goose hunting tips and waterfowl recipes as enjoyable as we have found them pleasurable to compose. If you have a favorite duck and goose recipe or a special waterfowl hunting tip you would wish to share, please feel free to submit it to us for review and possible addition to our pages.

---
Are you starting to get frustrated during duck season because you are not bagging enough kills? If you are like many hunters, the time you have to actually hunt is limited and the days are few. This is especially true for those of you taking vacation time during the season and have only a few days for the entire year to hunt. Instead of leaving it all up to chance, guided duck hunting tours will improve your tally as well as your enjoyment.
Choosing a Guided Duck Hunting Company
A quick Google search will show you quite a few choices. This does not make the task any easier when you are trying to narrow down your options. Some of these companies are in it for the dollar and try to squeeze as many people in as they can. While other companies are more or less family operated, taking on limited clients to ensure they enjoy the most for the money they are spending.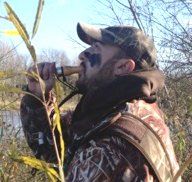 Take the time to exchange some emails or a few phone calls to see who you feel comfortable with before finalizing your trip. In many cases, the company, or at least a couple of the guides, will have blogs available providing information and pictures of previous hunts. This will give you a much better idea about which guided duck hunting companies you will feel more at ease with once you are out there hunting.
Do not underestimate the value of forming some type of bond or comradery with your guide. You will be spending a lot of time with them during the trip, so you really do not want any type of tension in the air. If the conversation comes easy and he or she is answering your emails quickly and informatively, they are likely to be the same in person.
Of course, the final piece to the puzzle here will be your finances. In most cases, your trip will last for multiple days, so you will need to account for this in the budget. Discuss daily fees with the guide and exactly what that fee entitles you to. For example, instead of having to lease land for a trip, the guide will probably already have that taken care of, lessening your alternative expenses and making a duck hunting guide more affordable.
Benefits of Guided Duck Hunting
If you are about to pay to have someone help you on your duck hunting trip, you want to make sure you are getting value for your money. We have broken out a few points that may help to sway your decision:
 Equipment – if you are a casual hunter, you may not have all of the equipment needed to ensure a good trip. For instance, a wide array of decoys can be a significant investment, especially if you have never gone duck hunting before. Guides will supply the proper decoys as well as being skilled callers.
Packages – check with the guide to see if they have deals working with local lodging establishments. This may not be a make or break feature, but some duck hunting guides will have exclusive discounts at local hotels or insight on lodging sites for their clients that do not cost as much as more popular locations.

Dogs

– dogs play a big part in the success of a trip, and you may not have or want to bring your dog if you are traveling a considerable distance. Furthermore, your dog will not be as familiar with the area as the guide's dogs. Since the guide will be leading the trip, it is actually more beneficial to use his or her dog when hunting.
 

Hunting Spots

– be it a land lease or some secret spot, duck hunting guides will know the area and provide grounds offering a bounty for your trip. As mentioned above, land leases are available, but they are also very costly, significantly increasing the cost of your trip. While there are non-lease areas around, it is unlikely the casual hunter will know where they are and is more likely to end up in highly congested hunting grounds with dozens of other hunters.
If you have never considered a guided duck hunting trip, I think it is time to rethink your approach to hunting, especially if you have had poor results in the past. At the very least, you will get an education from a skilled hunter that truly knows the area and can be put to use during future trips.