ShowMeSnowGeese.com – Guided Snow Goose and Waterfowl Hunting in Missouri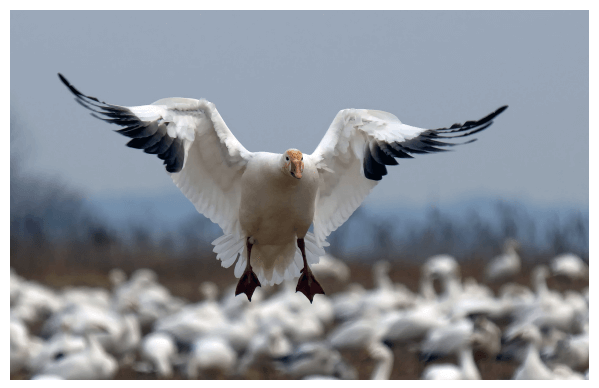 Welcome to ShowMeSnowGeese.com
SHOW ME SNOW GEESE is a world class Missouri-based waterfowl, duck and snow goose hunting service known for its veteran guides and ideal hunting location.

Capitalizing on our vast experience of 11 years and counting, and our fantastic services, hunting with us will be an experience of a lifetime and will keep you coming back for more.

.
With the Mississippi flyway encompassing the entire state, we are in the ideal spot to hunt the most popular waterfowl that migrate through this region. Nearly half of all North American waterfowl takes this migration route, so this is truly a hunter's paradise. Not only that, we ensure that our guests get the front seat when the migration occurs. Our veteran guides start you off at the Golden Triangle Duck Club, the perfect hunting site located next to Grand Pass, a 5,096 acre area known for its dense waterfowl migration. This is Missouri waterfowl hunting at its finest!
Then we'll take you along to the southeast region of Missouri, that touches the Arkansas border. Missouri is the corn belt region of the United States because 68% of it is farmland, but the southeast part of the state, once a lowland hardwood forest, is now the rice farming region of Missouri. This puts you in the prime location for guided goose hunts.
The great thing about this area is that you can start your hunting adventure with us wherever you want. We have hand-picked locations across the state, waiting for our guests. You have the privilege of being among the best hunting waterfowl guides in Missouri when you hunt with us.  Our duck and white fronted goose hunting is known for its high yield, so you can be part of this quest too!
After winter, SHOW ME SNOW GEESE embarks on its spring snow goose hunting season, following the goose migration northward. With spring come extended shooting hours, unplugged guns, and electronic call usage. Our guests have access to 4 million geese that follow the migration route through the state.
During this time, we bring you to Squaw Creek for spring snow goose hunting. This a popular refuge with access to over a million snow geese. You'll love the feeling when hundreds of thousands of snow geese commit to your decoy spread!  We guarantee you will be there in the most productive areas, in the middle of all the action as it unfolds.  Professional goose hunting is incomplete without the right equipment. At SHOW ME SNOW GEESE, we take our equipment and supplies very seriously. Whether you're here for a casual hunting trip or to professionally hunt for an extended duration, we'll take all the right toys so you can play to your heart's content. We hunt over thousands of decoys and utilize industry standard line layout blinds when pits cannot be used.
We limit the number of our guided hunts to ensure that you have more than enough space to yourself and get the ultimate hunting experience. While Missouri snow goose hunting,  we provide world-class duck and waterfowl hunting guide services with guides who are experts within the field. We can customize hunts to fit your personal expectations and to ensure that you have an unforgettable experience.
Contact us today to see how we can give you a hunting experience you'll cherish forever.