ShowMeSnowGeese.com – Duck & Goose Hunting in SE MO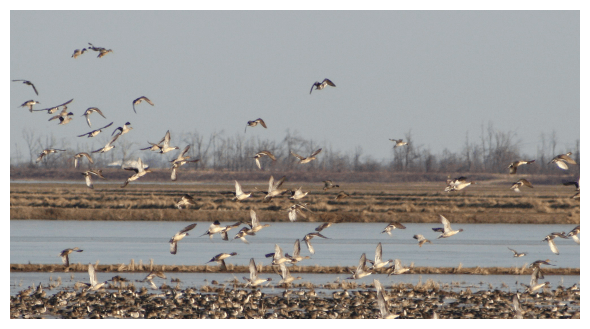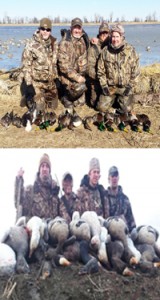 Looking for that special Missouri guided duck hunting trip or that elusive White-fronted goose? We have guided duck and specklebelly goose hunting for hunters of all skill levels and experience. Learn more…
While most people shiver at the thought of summer coming to a close, Missouri duck hunting fans cannot wait to get their gear on and head out to the local fields for duck hunts. Duck hunting in this area can be traced back as far as the market hunting days and south east Missouri continues to be just as popular today for waterfowl hunts. Whether you are an experienced or novice hunter, we believe we have the best guided duck hunts and specklebelly goose hunting available not just in South East Missouri, but in the entire state!
Everyone wants to know why Missouri offers such an incredible experience. Well, I am here to tell you exactly that! The Mississippi flyway has long been a popular migration area for waterfowl. It is estimated that as much as 40 percent of all waterfowl travel through this flyway during migration season. This means that tens of thousands of birds pass through here every year.
Why is this area so popular? As you may or may not know, Missouri recently surpassed Texas as the fifth largest producer or rice, that and more specklebelly geese wintering in the upper portion of the Mississippi River Alluvial Valley ( southeast Missouri).  Why is this important? Because rice fields offer the perfect feeding grounds for waterfowl hunting Missouri. When the fields are freshly rolled, it also provides the best environment for specklebelly goose hunting, the Holy Grail of waterfowl!
If you have never been on a guided duck hunt, you are in for a real treat. Our clients range from first time duck hunters to hunters that have been Missouri waterfowl hunting for decades. Why do they choose Show Me Snow Geese? Because we have some of the best hunting grounds in the state and our guides are the best in the business! Most of our guides have been hunting in this area for well over a decade. If you can find a Missouri duck hunting outfitter who's staff in south eastern Missouri that is better at setting out decoy spreads and calling, you just let us know!
What to Expect on Your Guided Duck Hunts
During most hunts, we use steel pits that we have sunk into rice and soybean fields. This gives hunters an ideal vantage point as the waterfowl come to feed. Our guides will set out decoy spreads using the best equipment for duck hunts in Missouri. And do not worry about perfecting your calling, because our guides take care of that too! You may, however, want to take some notes so you can improve your own calling skills. If you have your own pup, just let us know and you can bring him or her along too (assuming you have properly trained your dog and it is well behaved).
We like to keep our duck and specklebelly goose hunts to a maximum of 5 hunters. Because ducks and geese travel in smaller groups than some other types of waterfowl, this strategy offers all hunters in the group an opportunity to come home with their prized duck or goose. All parties are limited to five, but if you can fill the entire group, you can also bring your own hunting dog!
Lodging 2017-18 South East Missouri
We will have lodging for three groups with a  5 hunters maximum. Rather than staying in a local hotel that charges $75.00 plus for two people per night. Your group will stay in a clean bug free location that has a full kitchen, two bed rooms with two twin beds in each and a full sofa sleeper, TV, Barbeque, a place to clean your birds with trash removal, a coffee maker, private parking and without all the commotion associated with a hotel at less than half the cost.  See for pricing details click here .
What If I Don't Want a Guided Duck Hunt?
Yes, we also offer services for our clients that feel they are experienced enough to hunt on their own. We offer seasonal leases and un-guided duck hunting located near the same rice and soybean fields where we conduct our guided duck hunts. You need to hurry, though, because these spots are limited.
Missouri duck hunting season will be here before you know it, so pick up that phone or drop us a note to make your reservation, for pricing and packages details click here. Show Me Snow Geese will do exactly that, show you plenty of geese so you can bag your limit on one of our guided duck and specklebelly goose hunts!