ShowMeSnowGeese.com – Missouri Duck and Goose Hunting Guides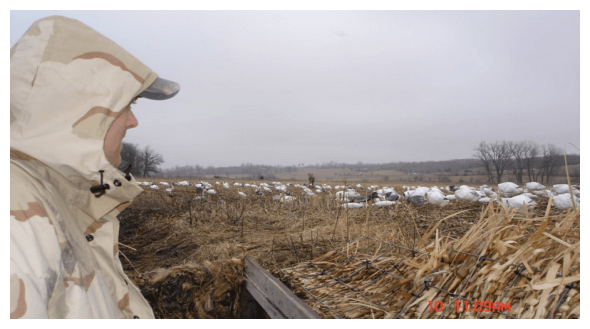 We have gone the extra mile in every attempt to ensure our clients have the best quality Missouri waterfowl hunting trips achievable. To make every possible effort in accomplishing this task we have acquired some of the finest Missouri hunting grounds available not only in Southeastern Missouri but also in NW Missouri near famed Squaw creek national wildlife refuge. We have also some of the friendliest and knowledgeable goose hunting guides in Missouri to assist our clients on their guided goose hunting trips. We have gathered some of the most enthusiastic and skilled duck hunting guides from across Missouri, from different waterfowl hunting back grounds and pro staffs in an effort to get the best up and comers as well as veterans from across the Midwest's waterfowling industry.  To aid in this effort to maximize our hunter's success rates we employ the most comfortable layout blinds and hunting pits on the market along with the highest quality goose and duck decoys available.
---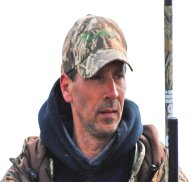 Brian Meredith, Residing in Illinois, Brian is an avid sportsman and devoted family man. From an early age Brian grew up hunting in Illinois around and with some of today's Call making legions. An accomplished caller he has finished in the top ten at the Winchester Worlds many times and in 2005 he placed 5th at the South Dakota state championship. Brian was at one time a co-owner of Gander Valley Custom Game calls and is now the owner of LetEmWork Custom game calls. Brian brings his over 30 years of waterfowl hunting experience, hard work and dedication with him and is well known for his unwavering pursuit of waterfowl.
---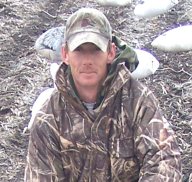 Brian Mainard, This avid sportsman was born & raised in central Missouri; this Oak Grove native takes advantage of working with his family's local pool business allowing him more time in the field. Brian fulfills his outdoor addiction by Bow hunting, fishing & waterfowl hunting spending almost four months a year hunting & guiding friends & family. While still relatively young, Brian brings quite a few years experience chasing central Missouri duck & geese to the table aiding our clients on their goose hunting trip.
---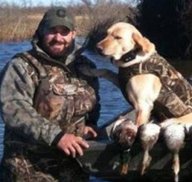 Brett Gilbreth – Brett grew up in western Illinois chasing whitetail deer, rabbits, squirrels, and running trap lines with his father and brothers since the age of six. Brett at the age 12 got his first taste of duck hunting on the Illinois River, and has been hooked ever since. He is passionate about everything waterfowl hunting, whether it be brushing layout blinds, painting decoys, tuning calls, or working waterfowl shows. Brett is a competition caller with a title and a few top-five finishes. He has been a Pro Staffer for GK Calls for the last four years and a field staffer for Huntordie.com for two. When he is not chasing the migration, he is training his labs for the next waterfowl hunting season. He is very devoted to the sport, and committed to the clients he guides and will do everything in his power to make their waterfowl hunting trip the most enjoyable and memorable hunt possible.
---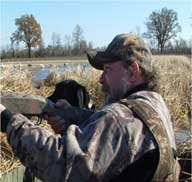 Jon Eaton, Born in Chicago and at an early age moved to Baytown Texas where I first was introduced to snow geese. I moved to the St.Louis area in the seventies , where I received my indoctrination in to the world of hardcore waterfowl hunting on the confluence of the Mississippi and Missouri rivers and have been hooked ever since. I am a truly a meat hunter with no calling titles to my name but have been blessed with the advantage of meeting and becoming friends with some of the top water fowlers from around Missouri and the country and learning from each of them. Having lived and hunted across much of America, Canada and Mexico, I have experienced and learned many things. One of the most important lessons I learned when hunting with an outfitter was in order to be truly successful one must assemble a skilled and dedicated team committed to serving the client's needs. I and all of my staff are passionate about waterfowl hunting to the point of being obsessive, add all that along with our many years of hunting experience, quality equipment and some of the finest hunting lands in Missouri and you are assured a quality Missouri goose or duck hunting trip with SHOW ME SNOW GEESE.COM