Duck & Goose Hunting Articles, Hunting Tips and Waterfowl Recipes
We are very pleased to have the opportunity to share with you some our hunting articles, waterfowl recipes and our hunting tips & tricks. We have had the privilege to have written and published many of our articles on some of the internets finest waterfowl forums, blogs and article websites.
We hope that you find these Missouri hunting observations, goose hunting tips and waterfowl recipes as enjoyable as we have found them pleasurable to compose. If you have a favorite duck and goose recipe or a special waterfowl hunting tip you would wish to share, please feel free to submit it to us for review and possible addition to our pages.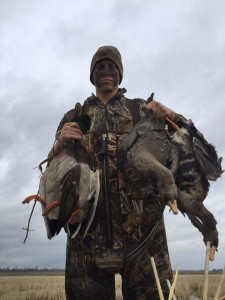 Changes to farming practices and crops from rice to sugarcane have driven the white fronted goose aka the specklebelly goose to South East Missouri during the wintertime. In the past, you'd find this type of goose in eastern Texas or western Louisiana  during the cold-weather months! Today, prime hunting ground can be found farther north in SE Missouri, which signals a shift to the north and east.
We're here to share more… Continue reading →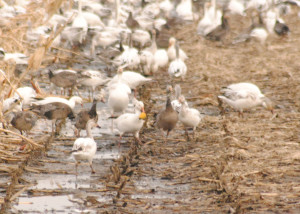 If you're a hunter and you're interested in bagging some mid-continent snow geese, you'll find that our quick guide offers a lot of interesting facts about this specific type of waterfowl. We're here to share information about what snow geese are, how they migrate and where to find them. Once you've absorbed these facts, you'll be ready to plan a snow goose hunt of your own.
What are Snow Geese, Anyway?
Snow… Continue reading →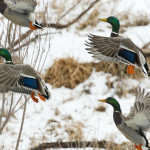 At the April 29 meeting, the Missouri Conservation Commission approved recommendations on hunting seasons and limits from the Missouri Department of Conservation (MDC) for the upcoming 2016 migratory game bird season and 2016-2017 waterfowl season.
The Missouri duck hunting season will be almost as last season was with little to no change.  Daily limit of 6 ducks with 18 in possession will remain the same and you can find the species limit… Continue reading →