Duck & Goose Hunting Articles, Hunting Tips and Waterfowl Recipes
We are very pleased to have the opportunity to share with you some our hunting articles, waterfowl recipes and our hunting tips & tricks. We have had the privilege to have written and published many of our articles on some of the internets finest waterfowl forums, blogs and article websites.
We hope that you find these Missouri hunting observations, goose hunting tips and waterfowl recipes as enjoyable as we have found them pleasurable to compose. If you have a favorite duck and goose recipe or a special waterfowl hunting tip you would wish to share, please feel free to submit it to us for review and possible addition to our pages.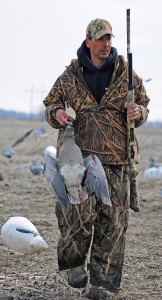 Even for professional waterfowlers,  snow goose hunting is a different story altogether. These birds are more cautious, sensitive and 'educated' when it comes to predicting traps and can pick up any suspicious activity at a moment's notice. To make sure you enjoy the thrill and adventure, it is best to opt for guided snow goose hunts.
Experience
Perhaps the first reason that hunters book guided hunts for snow geese… Continue reading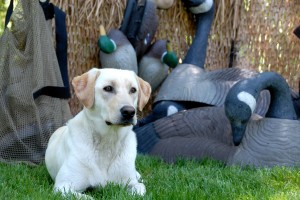 While we all enjoy a break after the Missouri waterfowl hunting season is over, we also need to realize that our skills will diminish if they are not practiced. Just like any other sportsman, we must fine tune our skills and improve them every off season to ensure we have a better season the next time around. We have put together a few tips that should keep you sharp as well as providing… Continue reading →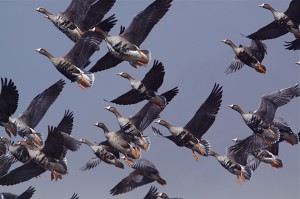 Any hunter that's been involved with the sport for a bit will tell you that Specklebelly goose hunting isn't like shooting fish in a barrel. Wary and cunning, these white-fronted geese are harder to bluff than many of their cousin species, which makes it far more difficult for hunters to approach them more closely. And it is this "wildness" that makes them an even more treasured harvest for eager hunters!
Success requires… Continue reading →