Duck & Goose Hunting Articles, Hunting Tips and Waterfowl Recipes
We are very pleased to have the opportunity to share with you some our hunting articles, waterfowl recipes and our hunting tips & tricks. We have had the privilege to have written and published many of our articles on some of the internets finest waterfowl forums, blogs and article websites.
We hope that you find these Missouri hunting observations, goose hunting tips and waterfowl recipes as enjoyable as we have found them pleasurable to compose. If you have a favorite duck and goose recipe or a special waterfowl hunting tip you would wish to share, please feel free to submit it to us for review and possible addition to our pages.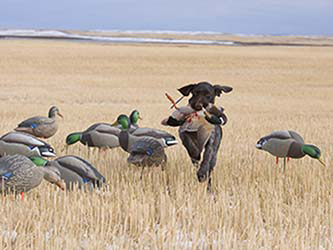 Every good waterfowl hunter knows that a good dog makes all the difference in the world. Not only will they retrieve the birds for you, but a good dog will also learn how to scan the sky and will often identify ducks and geese before you do. Getting a great duck hunting companion takes a lot of time and effort.
The first thing you need to do will be to choose the right… Continue reading →
Which Hunting Decoy is best for me?
Many arguments have been started during the discussion of what decoys are the best for snow goose hunting. There are many different name brands as well as different kinds of decoys and all have their place in the field. The two most commonly spoken about are the full body decoy and the Wind sock decoy and these two also start most of the highly heated… Continue reading →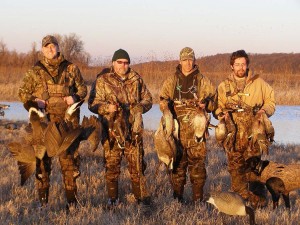 With the nuisance early Canada goose season coming up around the corner I asked Brian Meredith of LetEmWork custom game calls, a Show Me Snow Geese guide if he would go over some of the most important issues that can often be over looked causing that perfect hunt to become less than perfect quickly.
Scouting this is with out a doubt the most important thing with resident Canada goose hunting. At this… Continue reading →