Duck & Goose Hunting Articles, Hunting Tips and Waterfowl Recipes
We are very pleased to have the opportunity to share with you some our hunting articles, waterfowl recipes and our hunting tips & tricks. We have had the privilege to have written and published many of our articles on some of the internets finest waterfowl forums, blogs and article websites.
We hope that you find these Missouri hunting observations, goose hunting tips and waterfowl recipes as enjoyable as we have found them pleasurable to compose. If you have a favorite duck and goose recipe or a special waterfowl hunting tip you would wish to share, please feel free to submit it to us for review and possible addition to our pages.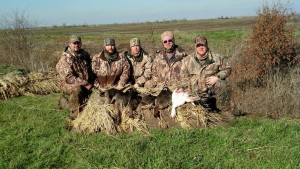 For many moons, the area of Stuttgart in Arkansas has been well-known to be a prime area for duck hunting in Mid-Western regions. However, in recent years, the region of Southeast Missouri has begun to rival Stuttgart as a favored spot for waterfowl hunters. This is due to many reasons, though the primary reasons are based on simple geography. The water levels in Arkansas are being depleted along the Alluvial Aquifer and this… Continue reading →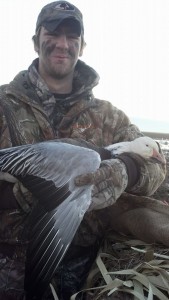 Missouri offers a wide variety of opportunities to hunt waterfowl, specifically ducks and geese. Climactically and environmentally, southeast Missouri is ideally suited for duck and Goose Hunting. In the winter, waterfowl each numbers in the hundreds of thousands in southeastern Missouri alone.
Geographically, southeast Missouri is below traditional Mississippi flyway migration routes. The Mississippi flyaway is a migration route for birds, and it mostly follows the lengthy Mississippi River. SE Missouri has… Continue reading →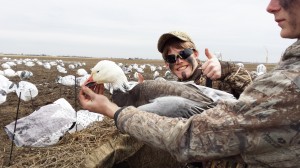 Missouri's Your Best Bet
Thanks to the efforts of Missouri's Department of Conservation and goose-hunting enthusiasts and groups from around the state, people are discovering that populations of snow geese are in great abundance in Missouri's southeast region.
While Kansas, Nebraska and Illinois are great places for hunting trips, it is Missouri that can boast of ideal waterfowl hunting, inexpensive permit fees and liberal bag limits. Three major watersheds contribute to Missouri's reputation… Continue reading →