Duck & Goose Hunting Articles, Hunting Tips and Waterfowl Recipes
We are very pleased to have the opportunity to share with you some our hunting articles, waterfowl recipes and our hunting tips & tricks. We have had the privilege to have written and published many of our articles on some of the internets finest waterfowl forums, blogs and article websites.
We hope that you find these Missouri hunting observations, goose hunting tips and waterfowl recipes as enjoyable as we have found them pleasurable to compose. If you have a favorite duck and goose recipe or a special waterfowl hunting tip you would wish to share, please feel free to submit it to us for review and possible addition to our pages.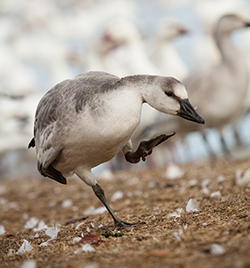 Hunting has always been one of the favorite hobbies of the people. There are hunters who prefer to hunt deer, rabbits, and bears. There are some that hunt reptiles and amphibians such as crocodiles and snakes.     However, one of the most popular hunts are guided spring snow goose hunts. While hunting might sound cruel, it actually balances the ecology since this bird seems to overpopulate. Hunters try to… Continue reading →