Duck & Goose Hunting Articles, Hunting Tips and Waterfowl Recipes
We are very pleased to have the opportunity to share with you some our hunting articles, waterfowl recipes and our hunting tips & tricks. We have had the privilege to have written and published many of our articles on some of the internets finest waterfowl forums, blogs and article websites.
We hope that you find these Missouri hunting observations, goose hunting tips and waterfowl recipes as enjoyable as we have found them pleasurable to compose. If you have a favorite duck and goose recipe or a special waterfowl hunting tip you would wish to share, please feel free to submit it to us for review and possible addition to our pages.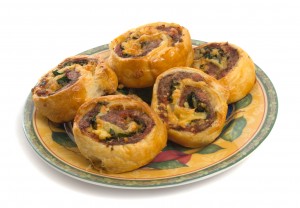 Looking for that something different with a little kick to start dinner off with? Well give this appetizer a try; you may just love this dish. Taco flavored snow goose with onions and tomatoes infused with spicy cumin and chili seasoning topped with guacamole.
Here is what you're going to need to get started:
sheet puff pastry (defrost prior to cooking)
 1 cup freshly ground snow goose meat
 1/2 cup diced… Continue reading
Whether you're a long-time duck hunting enthusiast or someone that's considering waterfowl hunting for the first time, it's not hard to see why duck hunting in particular appeals to so many people. Duck hunting gets you out there in the thick of Mother Nature, breathing the fresh air and becoming one with the landscape. It's a chance to share a primal experience that's both challenging and enriching with close friends. When a hunt… Continue reading →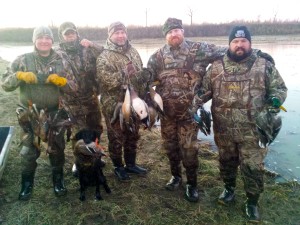 Palms sweating, heart pounding, throat thickening and anxiety as you wade into a rice field: waterfowlers know all too well that few other activities can trigger so many emotions.  Before you let cortisol and adrenaline overhaul your system completely, consider this: what if there was a more effective way of hunting?
If you are one of the many sportsmen who enjoy the thrill and excitement of outdoor activities, then maybe it is… Continue reading →